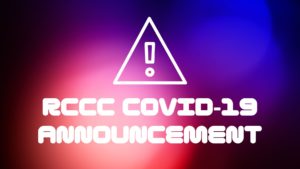 ---
Feb 16, 2021 Update
The Church Council w/ guidance from the Community Health and Contingency Planning Committee have decided to continue meeting virtually as a Church through Easter Sunday April 4th, 2021.  We continue to monitor the virus counts and risk levels to determine the opening date.
---
Dec 12, 2020 Update
In light of the rising COVID counts in NC, we have decided to continue meeting virtually as a Church through Feb 21st, 2021.
---
Oct 31, 2020 Update
Church Council with the guidance of the Community Health and Contingency Planning Committee have decided to meet online through Zoom and YouTube (Live Streaming) for the month of November and December and Jan 3rd, 2021's Sunday service will also be Live Streamed.  We will make a determination for the month of January at a later time.  Please see this page for the most recent information.
---
Sept 26, 2020 update
We will continue to meet online as a Church through the month of October including the 1st Sunday of November.  This is to ensure the safety of our fellow brothers and sisters during the time of COVID-19.  The newly formed Community Health and Contingency Planning Committee (CHCPC) will help create guidelines, prepare the Church and assist CC in determining when the Church is ready for re-opening. Until then, we will "see" you on YouTube for Live Streaming Sundays and Zoom for virtual meetings.
為了保護 RCCC弟兄姐妹 在COVID-19期間的安全 , 整個十月份和十一月的第一個主日, 教會將繼續線上聚會 。 新成立的社區衛生和應急計劃委員會(CHCPC)將幫助制定準則,讓教會做準備並協助CC確定教會何時可以重新開放。 在此之前,我們仍將在YouTube上的Life Streaming 或Zoom 上"看到"您。
---
July 25, 2020 update
In the Church Council meeting today (7/25) we have assessed the risk level and situation regarding the COVID.  As much as we would like to re-open the Church we feel it's prudent to stay with online services (Youtube and Zoom) for at least the month of August AND September.  We will continue to evaluate at each CC meeting.
---
June 20, 2020 update
Given the current COVID-19 risks levels, we plan to continue Live Streaming and have Zoom meetings until the overall situation has stabilized.  In our next Church Council meeting on July 25th we will evaluate and confirm the re-opening of our Church and discuss the details of how the re-opening will happen.
---
May 22, 2020 update
The Church leaders met together to discuss the plans for "re-opening" RCCC in the midst of the latest news developments from NCDHHS and other sources. Although Churches are exempt from the restrictions mentioned in NC Governor's executive order 141, the leaders are continuing the policy to do Live Streaming for our Sun services and meeting online via Zoom for our small/prayer groups. We probably will continue this policy until the end of June. We will continually evaluate the situation and update the Church website if any changes are made.
---
March 13, 2020 update
Dear RCCC brothers and sisters,
Today our Church leadership team (CC + Pastors and Ministers) made the decision to suspend our Fri evening (March 13th , 20 th and 27th ) and Sunday morning "in person" gatherings for the next three Sundays (March 15th , 22nd and 29th) to help curb the spread of the coronavirus.
We don't take this decision lightly as we value meeting together but we also want to be wise and listen to the advice of CDC and NC Gov's DHHS which as of yesterday stepped up its response to the virus (https://governor.nc.gov/news/north-carolina-recommends-new-steps-protect-against-covid-19) to cancel or postpone meetings with over 100 people.
Here is what to expect from RCCC from now till the end of March
No more on-site services, including 3 language Sunday Services, Sunday Schools, Youth programs, AWANA, children programs, and fellowship.
Live Streaming will be used for Sunday Services and available on YouTube (both live and recorded for watching later).
Adult Sunday Schools and fellowships are all using online Zoom meeting.
There will be no Wed night prayer meetings, Youth, AWANA and children programs during this time
Cantata practices are cancelled until further notice
As to how to watch the live streaming on Sundays and participate in Sunday School / fellowships using Zoom, we will post the details and updates on the church website http://www.raleighccc.org/.  We will continue to monitor the situation and reassess our April meetings.
With these times of adversity, we want to acknowledge that the Lord is sovereign and is more than able to see us through. May we continue to be His hands and feet as the body of Christ.
主內,
RCCC leadership team